There are many bass boats available in the market today. The only difference is performance and aesthetics. But what makes ranger bass boats stand out? Here's what you need to know about ranger bass boats.
What Kind of Bass Boats Does Ranger Have?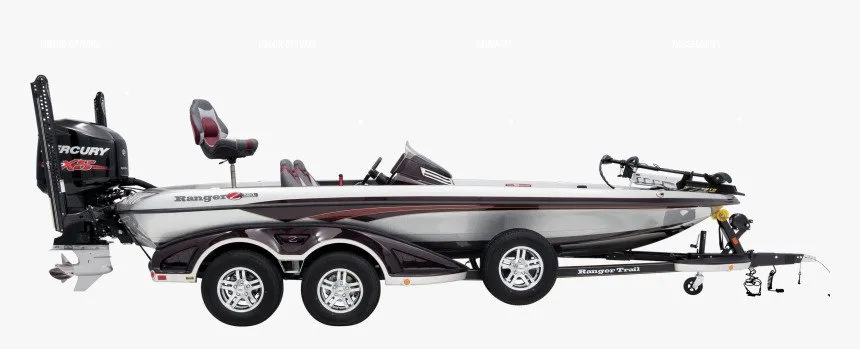 You might probably know that Ranger does make aluminum bass boats. It is also famous for its competitive and one-of-a-kind aluminum bass boats. Ranger has the best construction quality and durable aluminum bass boats.
But do you know that Ranger does make fiberglass bass boats? Yup, and it has speed and performance like a top-notch bass boat.
What are the Best Ranger Bass Boats?
If you prefer Ranger aluminum bass boats, the Ranger VX1888 WT aluminum boat is the one!
VX1888 WT boat is one of the Ranger Deep-V series released this year, 2022. Pro anglers consider this bass boat an ultimate beast. It's cut out to be adaptable in any harsh conditions. This deep-v boat is designed to be at its full stability when meeting even the roughest of conditions and water current.
Are you looking for a bass boat with the best performance? Unrivaled durability, and all that is finest in class? Look no more. The Ranger Z-Comanche series is here. With Ranger's desire for excellence, it is willing to push the boundaries with this fiberglass series. Yup, you've read it right.
The Ranger Z-Comanche series has the best-enhanced features to achieve superior advantages. This series is the must-have fiberglass bass boat resulting in an unrivaled dominance.
Do Ranger Bass Boats Hold Its Value?
Ranger boats have this unbeatable reputation. It is not a secret that Ranger basa boats have been known for holding their value pretty well compared to its rival bass boat brands. In fact, way back in 2015, the Ranger Comanche Z520C-DC proved accurate, and the previous owners can attest to it too.
This bass boat has been a pretty popular 21-foot boat made by Ranger, priced at $69,840, brand new. As of today, the bass boat has an approximate sales price of $58,450, which corresponds to a less than 17% depreciation only. Isn't it fantastic?
Are Ranger Bass Boats Unsinkable?
Ranger wasn't the only one that manufactured bass boats and wasn't the first to market foam-filled hull bass boats. Many claims have been made that bass boars are not only unsinkable but can also withstand even if there's a hull punch. 
It's incredible to see how many people continue to believe that the Rangers have been the only bass boats that will not sink. Ranger bass boats and other brands may be equipped with flotation materials, but no boat is entirely unsinkable.
Conclusion
Ranger is a well-known brand for its long service in the industry and its durable and dependable bass boats. You may want Ranger for its aluminum bass boats. However, remember that Ranger is not limited to aluminum bass boats alone. Explore different types of bass boats to find the perfect one for you.
Additional Contents: