As an Amazon Associate I earn from qualifying purchases.
As an Amazon Associate I earn from qualifying purchases.
Pontoon boats have become hugely popular within recent years. For those who love to fish and enjoy pleasure boating, pontoon boats are the ideal choice. These are flat boats and their buoyancy comes from their floats, also known as tubes, which sit underneath the deck, allowing the vessel to float above the water level. The pontoons are able to hold a lot of weight and are made from aluminum or steel frames with nylon and PVC pontoons. Smaller or mini boats often carry one or two passengers, although, some can be big enough to hold several people at one time.
Frequently used by fishermen, the pontoon boat is ideal for big game fishing but it can also be used as a family or day cruiser on lakes and small inlets. Since they're light, pontoons are more suited for ponds, rivers, and lakes, as opposed to open oceans or seas. Of course, during calmer weather conditions, they can be taken out to sea; however, smaller bodies of water are recommended for mini pontoon boats. Fortunately, an electric trolling motor can be attached to pontoon boats for easy use. Pontoons are versatile and larger pontoon boats are even used for ferry river crossing.
1) The Pro Strike 126 EXR: The Highest Quality and Most Affordable Mini Pontoon Boat
The Pro Strike 126 EXR offers sheer beauty and elegance. This is a high-quality pontoon and one of the very best on the market today. The EXR has been well constructed using the highest-quality materials and the design is also innovative and unique. It ditches the traditional round pontoons in favor of the square hybrid pontoons. This not only allows for greater capacity on board but more stability, and the ski-like bottom design really adds more value.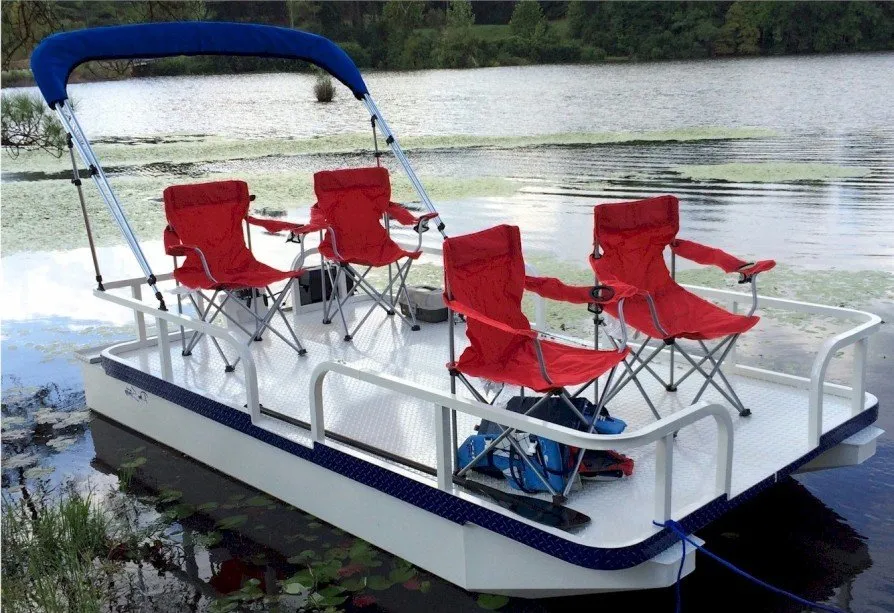 The EXR has rounded corners which create a bigger, more useable deck than previous models. You can go faster with less horsepower with the EXR and get excellent fuel economy too. There's more lift because of the rounded corners and is fantastic for renters and sensible owners. With low maintenance, the EXR is a safe pontoon to enjoy.
The EXR mini pontoon boat features include:
Constructed with welded aluminum and stainless steel hardware
Hybrid square pontoons boost performance over the traditional rounded pontoons
Wood-rot free construction
Lockable seats
Removable optional seats
An aluminum powder coated non-skid diamond plate deck
No bilge pump, self-bailing with a 1.5" open-air handrails
Electric and gas outboard ready with a rear transom motor mount
Valve multi-chambered sealed pontoons
Suitable for prolonged water use
2)Fun Toons Electric Mini Pontoon Boat
The 2020 Fun Toons electric mini pontoon is a quality boat constructed with aluminum. It is the ideal choice for fishing enthusiasts and offers a simplistic design. This is a quality boat to enjoy using.
The Fun Toons sports a spacious 50 square foot deck, which is also carpeted, and allows users to sunbathe or fish with relative ease. You could even go for a spot of diving as the low corner rails make it possible. Strong and sturdy, the Fun Toons is one for all to enjoy.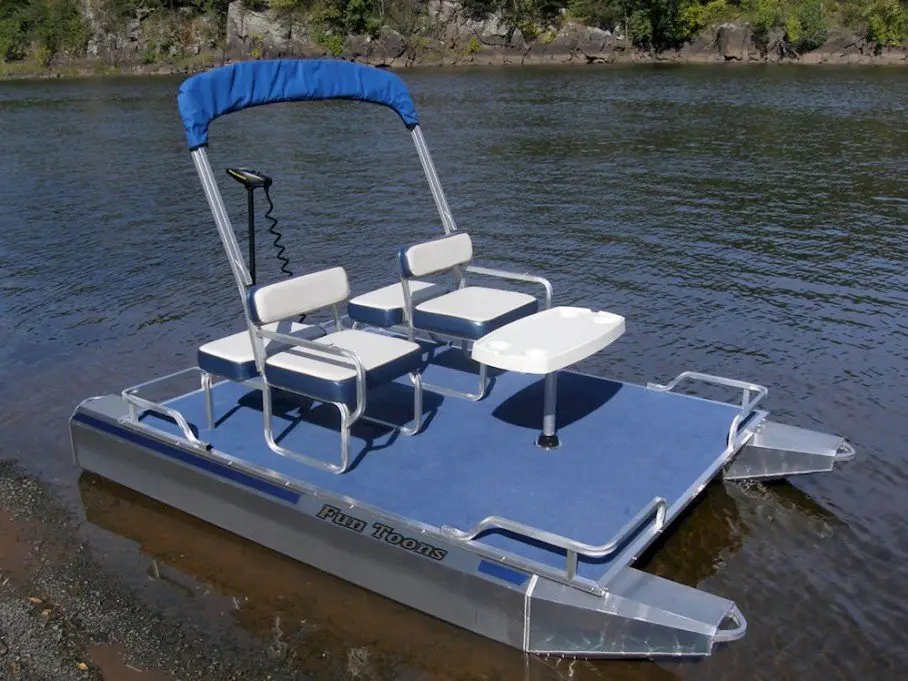 This boat's features include:
Front and rear upholstered seats
Four corners safety rails
Fasteners are made from stainless steel
Limited warranties available for the 7-ply decking, pontoons, and rails
A twin battery conditioner with a trickle charger and reserve battery and switch
A removable bimini
Self-bailing with sealed pontoon chambers
A factory-installed 40lbs foot control with an electric motor
3) The Fun Toons Pro Bass MSRP
Compact but packing a powerful punch, the Fun Toons Pro Bass MSRP is a reliable pontoon. It's the ideal choice for cruising on rivers and fishing. The MSRP sports a 50 square foot carpeted deck and is spacious enough for sunbathing and having all of your fishing gear at the ready. The design makes it easy to mount the boat after a dip in the water.
You can glide down protected lakes with a clamp-on electric motor or a gas outboard motor. Tiller steering makes this an easy-to-use boat with a superior finish. This also comes with two deluxe swivel fishing seats and stainless steel fasteners.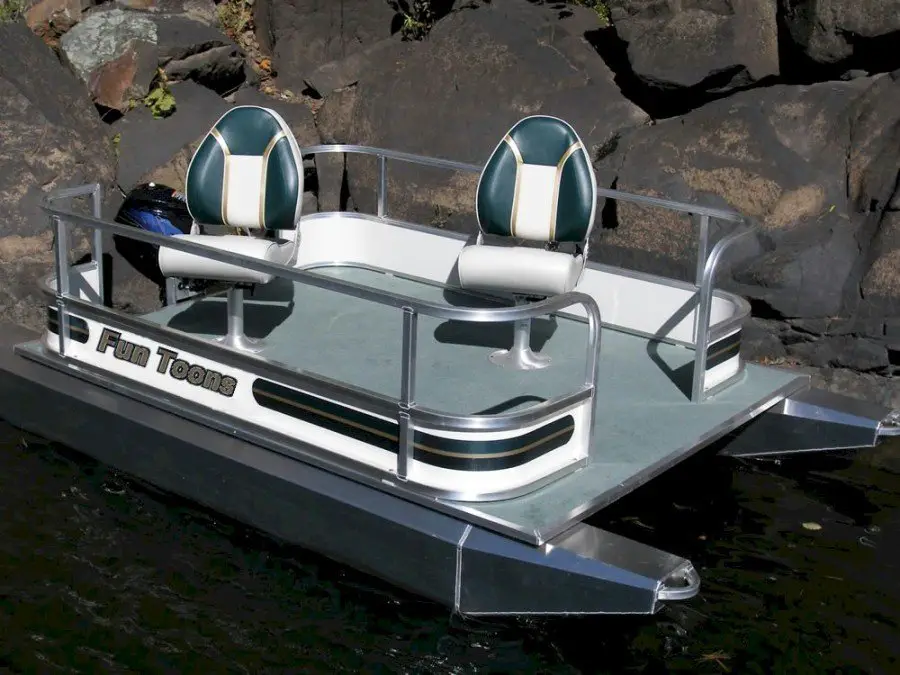 The MSRP features include:
5 horsepower with a gas motor
40lbs of power with an electric motor
Suitable for two people or a max weight of 450lbs
An 8" interior deck
Steely frame construction
4) Laker 610 Basic Pontoon Boat
There's nothing basic about this boat. The Laker 610 is a magnificent, simplistic boat with a beautiful finish. Made from an all-aluminum construction, the 610 is stylish; and has class in abundance.
The Laker 610 is compact but sturdy and strong and offers a powerful 10 horsepower motor. A beautiful design has enabled additional space on board the 6" wide deck, suitable for a day's fishing. It's a perfect little pontoon for rivers and lakes with horsepower limits.
Features of the 610 include:
Square pontoons for added support
An aluminum construction
Holds 4 passengers or 720lbs
An overall weight capacity with gear and motors of 1100lbs
A limited 5-year warranty
5) The Sunchaser Eclipse 8523 CC Fish
Luxurious and unique, the Sunchaser Eclipse 8523 CC Fish offers everything you'll need for a day of fishing. The spacious top deck layout ensures there's plenty of room for all of your fishing equipment and a massive 12 people.
You can cruise with a huge 150 horsepower motor and it's suitable for larger bodies of water and rivers. Relax and cruise in comfort with the helm swivel recliner chairs and carpeted vinyl art floor.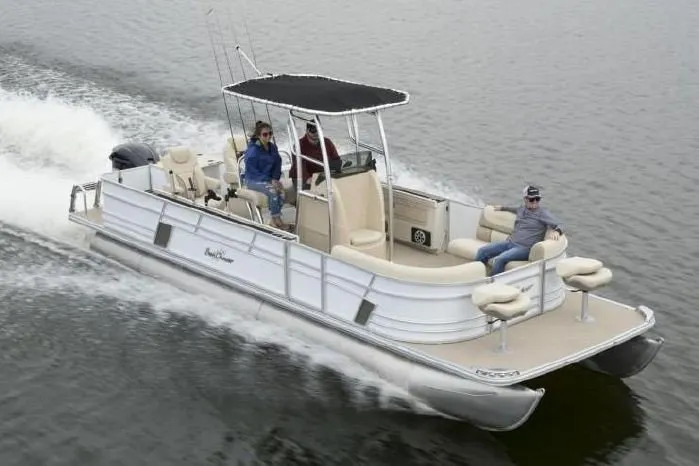 Features of the Sunchaser include:
A 1-1/4 inch exterior anodized railing
Docking lights
A 30-gallon built-in fuel tank
A 10-inch bimini top
Aluminum full-height side panels
Is 12V receptacle
6) The Sylvan 820 LZ  pontoon boat
Innovative and charming, the Sylvan 820 LZ is a high-performance pontoon that offers great value for money and style. This has comfort in abundance and really lets you enjoy the surrounding views in comfort. The weave aft flooring and bimini top finish sparkle magnificently.
The Sylvan is definitely made to impress on those long summer afternoons sailing and cruising down rivers. It has a full fiberglass console with an engine of 90HP. Ease back to shore and light your path with the docking lights.
The Sylvan 820 LZ boat features include:
Easy access with the rear entry ladder
A 9 seating capacity
Built-in stereo with Bluetooth
4 speakers built-in
A 21-gallon fuel tank
An Anodized deck trim and railing, 1-1/4 inches
7) Berkshire Pontoons 17A 2.0
An entry-level boat, the 17A 2.0 is far from basic. It has been well constructed with a smart design, perfect for lounging around on long, hot summer days. The positioning of the four-passenger seats with additional driver's seat makes for the best possible views.
Ideal for cruising on lakes, the 17A 2.0 offers comfort with steel-framed helm chairs. The vinyl wrapped finish is beautiful and durable too, making it ideal for hard-core or recreational fishermen. It also comes with a Livewell fishing center, rod holders, and tackle trays. With the port stern gate, it allows for easy embarking.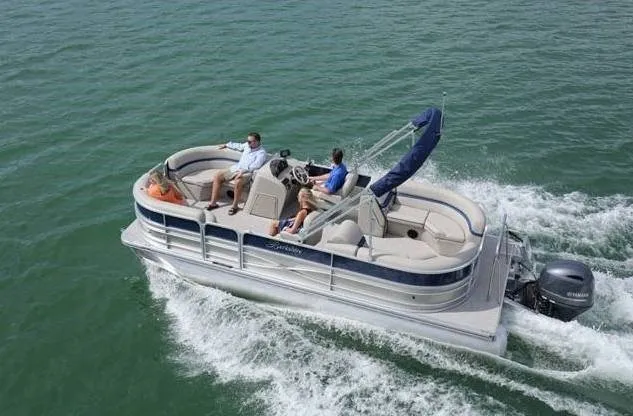 The features of the 17A 2.0 include:
An exterior D-rail design
A 60HP engine
A bimini top finish
A bow reinforced bumper and corner pads
LED navigational lights
¾ inch V-lite one-piece performance deck
A 27-gallon fuel tank with water separator
8) Gilgetter 2020 Apex Marine 615 Fish N Cruise
The Gilgetter is truly one of the best on the market. It has a proven history and has earned a reputation for being versatile but reliable. The 2020 Apex Marine 615 Fish N Cruise is a compact but quality boat. Its design is simplistic but impressive with a luxurious feel. This won't break the bank and you'll enjoy riding the waves with the Apex Marine.
Suited for fishing and cruising, the 615 model truly offers a smooth transition over the waves. Comfort is given with the deluxe upholstered front fishing seats with a rear bench seat. There are convenient cup and rod holders and is perfect for a day of fishing.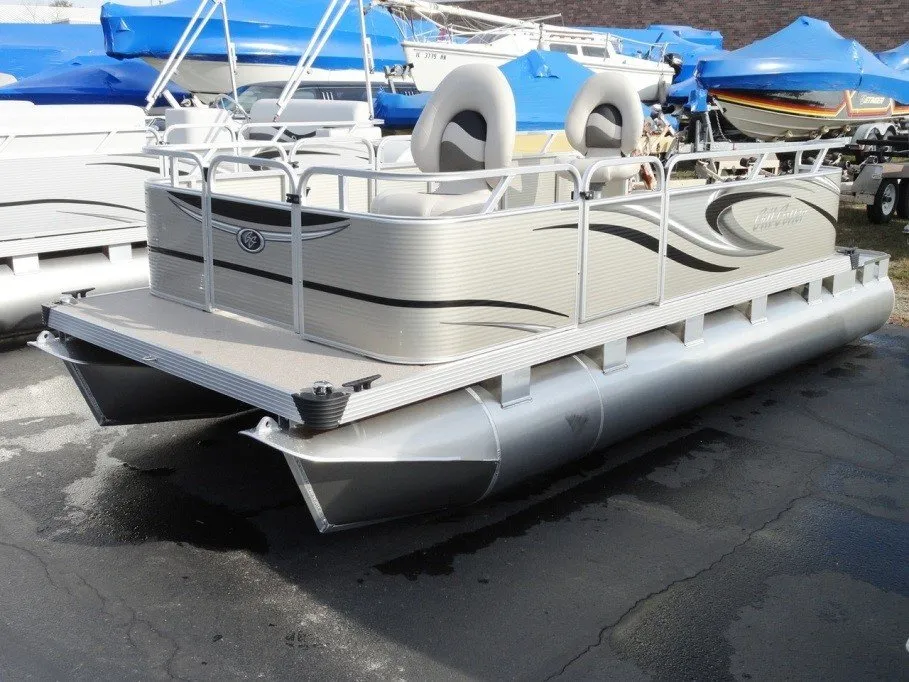 Features of the 615 include:
A rear-seat Livewell
Side and front entry gates
LED Courtesy and Navigation Lights
Mooring Cleats
Battery and fuel trays
9) Manitou SR 23 Encore VP
The Encore VP offers some of the best luxury and value for money. Construction is strong and makes way for a sturdy, durable finish. The overall design is sleek and smart. The Manitou SR 23 Encore VP redefines luxury and its design is gorgeous. This is a convenient watercraft for busy water sports enthusiasts. The SR 23 is one you can rely on.
Turn a cruise into a lazy day with the convertible split seats. Or sit back on the lounger while your friends water ski thanks to the ski tow bar. The twin-tube makes water skiing fun again and the comfort from the marine vinyl is fantastic.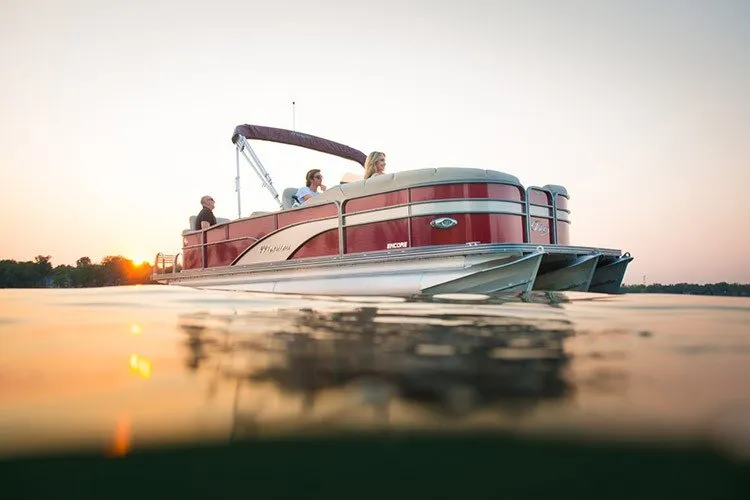 Features of the Encore include:
A 90-gallon dual engine
An extended chaise
Rear entry 4-step ladder
Aluminum powder-coated bimini boot and top
Stainless steel mooring cleats
10) The Starcraft Marine LX 22 R
The LX model offers great comfort for both fishing and cruising. The Starcraft Marine LX 22 R is an affordable family-ready boat that looks and feels good. There is plenty of comfort on offer and makes everyone feel at home.
Your family can relax as you cruise across the lake, listening to the AM/FM stereo. It has also Bluetooth features and all the comforts of home. Docking lights are there to assist you and there is even some mood lighting included with the Marine LX 22 R. You'll love the tilt steering feature too.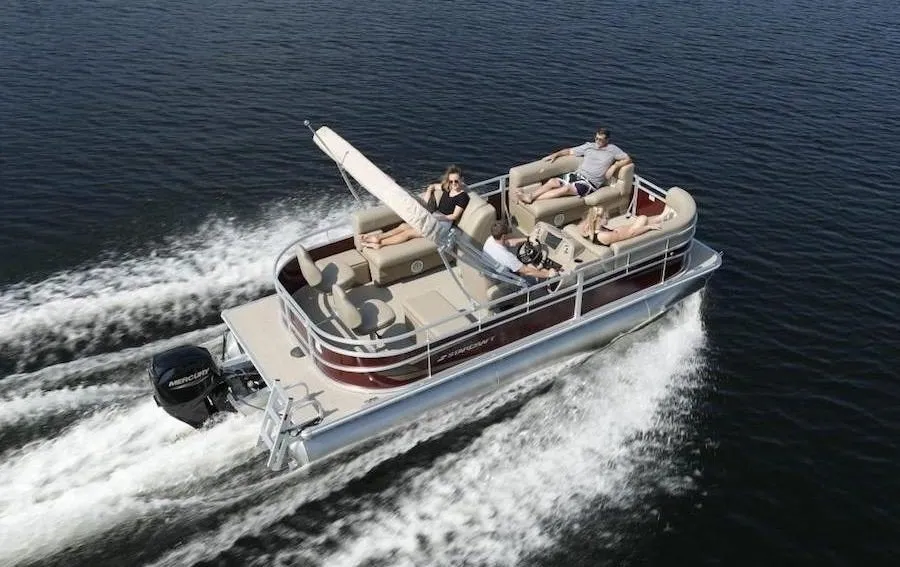 The Starcraft Marine LX 22 R features include:
Sea weave flooring
Tilt, rotary steering
4 Cleats
A Transom direct fill gas tank
A Livewell for fishing models
11) The Crest Classic LX 200 SLC
The 200 offers a beautiful, albeit, simplistic design with a superior finish. From bow to stern, this is an exceptional boat and one that you'll adore spending time on. The Crest Classic LX 200 SLC is a high-quality boat that boasts stability and durability. It's definitely one to adore and cherish.
Sail on the LX 200 SLC with the aluminum pontoon tubes and enjoy the sea breeze while sitting in the reclining swivel helm chair. The lift and lock safety gates offer more protection for passengers, along with the heavy-duty coated fence rail.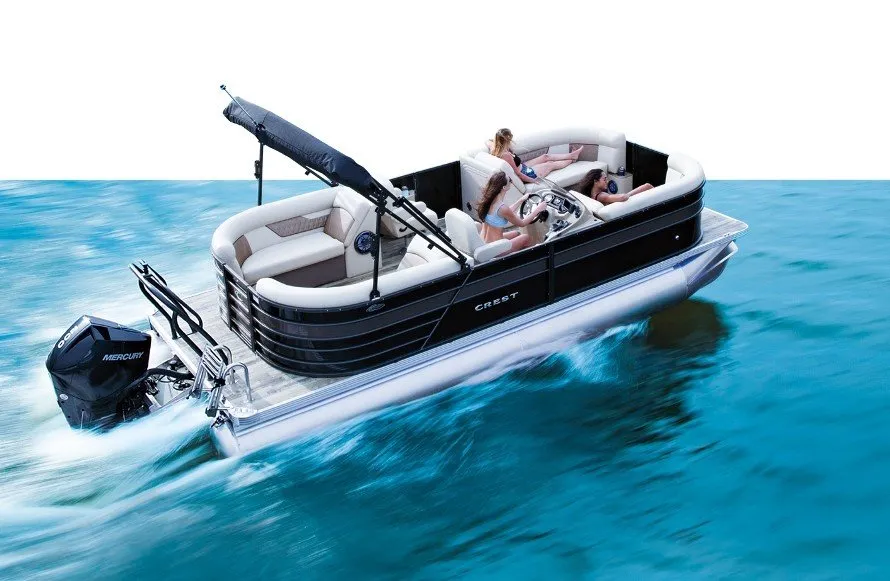 The LX 200 SLC features include:
Quick-release Stainless steel fasteners and cleats
A fiberglass helm
A Fuel gauge panel
A tilt steering wheel
Polyvinyl flooring coverings
Safety Rules When Cruising On a Pontoon Boat
While cruising on a pontoon boat can be a fantastic and often unforgettable experience, there are still some safety rules to follow to ensure everyone returns home safely.
Never Overload The Boat With More People Or Items It Can Safely Carry
Always Plan Your Trip Before You Set Sail
Ensure Life Preservers Are Worn At All Times Throughout The Journey
Know The Latest Weather Forecast And Sea Conditions
Be A Defensive Captain
Always Have Additional Safety Equipment With You
Don't Fool Around
Distribute Items Evenly
These tips are basic safety rules to observe while cruising on a pontoon boat, but, they may just save your life one day.
Amazon and the Amazon logo are trademarks of Amazon.com, Inc, or its affiliates.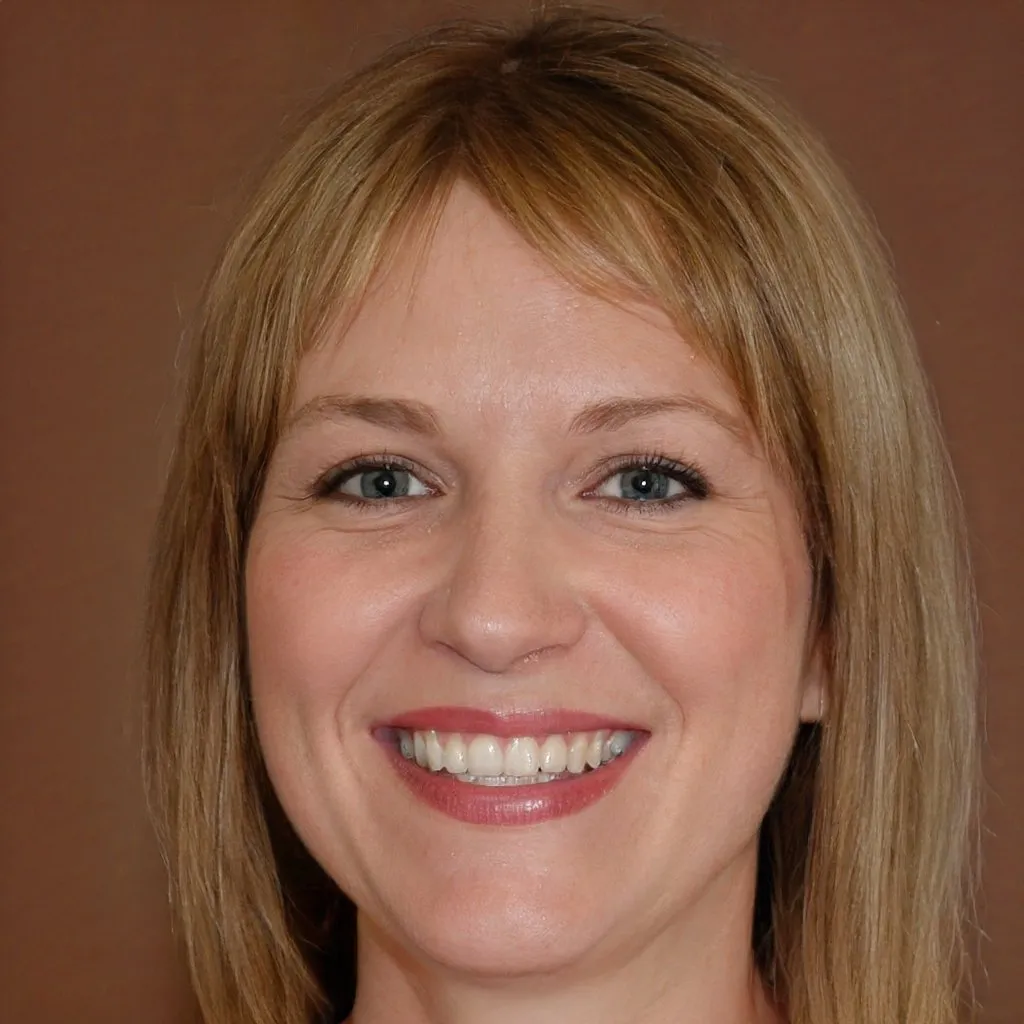 Hello,
I am Aubrey D. Rodriguez. I am 40 years old. I am working as a pond hopper boat specialist last 20 years. Feel free to ask me if you have any questions.
Amazon and the Amazon logo are trademarks of Amazon.com, Inc, or its affiliates.