As an Amazon Associate I earn from qualifying purchases.
As an Amazon Associate I earn from qualifying purchases.
You have a canoe; now it's time to choose a canoe paddle. Like canoes, they design paddles for specific uses. Are you looking for wilderness trapping paddle, paddling in the rivers &white water, racing, solo paddling or freestyle padding? What you choose always comes down to a personal decision.  But, some paddles will be distinctly better for a particular use than others; it will still come down to personal preferences. There is one best suited for your needs; bent-shaft vs. straight, enormous blade versus small, square edge or otter-tail. The right paddle is the one that feels good in your hands when you use it.  It is only through a comfortable and reliable canoe paddle will you create memories and experience running down the river. Remember, to find one suited for your needs, and in this guide, you will find the best organized by paddle use. The post also includes a quick run-down of the most popular paddles, narrowing your search for the best. Remember to select the length of a paddle that fits you best; it is the one that will make you want to spend more time on the water. 
 For more information, read about paddles before making your final selection: 
The right canoe paddle size
Choose the right size for comfortable canoe paddling. Size is one of the most important details when choosing the right paddle. The size must be corrected for comfortable, especially if you spend plenty of time on the water.  Besides, it is simple to find the right size. Sit up straight on a reclining chair and measure the distance from the seat between your legs to your eyes. That is for bent shaft paddle, and straight shaft paddle diverge. However, for a bent shaft paddle try to add the blade length to this measurement—Find the blade length on each paddle's product page. On the other hand, for straight shaft paddles, you must add the blade length and an additional 2-4 inches to get the right paddle size. Isn't that amazing? Note, this process is always subjective, especially if your canoe sits higher or lower in the water. Same case to a very wide or a narrow canoe, but you can change the length of paddle until it feels correct in your arms. 
Finally, the canoe paddle you choose will run comfortably for the longest is going to be the best fit for you. 
Paddle with blade surface area
Besides the paddle length, the blade surface area is significant too. Think of it; it is the paddle that moves the canoe forward. The blade pushes the water backward, generating the forward thrust. Hence, the larger the blade of the paddle, the more power you will have—all else being equal. A larger blade lets you speed up more quickly. You will also find it easier to move against the current or strong wind. But, a larger blade surface area comes with a cost, as you will need more power which comes from your body. You can overcome this downside with proper paddling technique, vital to reduce fatigue. Learn how to paddle correctly to avoid injuries to your shoulder and arms from repetitive motions. In facts, the more water you push, the more resistance you are experiencing. 
With a smaller blade, you experience less resistance and fatigue, but you will need more strokes per minutes to maintain speed. 
Bent Shaft vs. Straight Shaft paddle
You need a comfortable paddle, yes, but have you thought of the intrinsic difference between a bent shaft or a straight shift? This decision you will have to make at some point, regarding more power and more deft strokes. First, think of the bow paddler- the one in front of the canoe. Typically, it is focused on keeping a more steady rhythm, without a much in the way of steering. You can only achieve it through a bent paddle. Stern and solo paddler, a straight shaft works best. It allows you to perform defter helming and corrective strokes. Besides, it makes the canoe in motion, going in the desired dereliction without needing to switch to paddling on the other side as often. 
All things considered, when battling more grounded flows, or if exchanging sides all the more frequently causes you to remain agreeable, a bent shaft is a decent choice. How to choose a paddle shaft for the creek or slalom? Will be better for me than the straight shaft paddle or the bent one? Here is a concise manual to resolve this situation. 
Think of the upsides and downsides of every choice. You can show signs of improvement in the thought of what may be the correct choice for you. 
Best canaoe paddles you can find
Image
Title
Price
Prime
Buy
Pelican Boats - Kid Size Kayak Paddle – PS1111 - Compact 3-Piece Blade & Shaft – 60 in

Prime

Eligible

Buy Now
Telescoping Plastic Boat Paddle Collapsible Oar Kayak Jet Ski and Canoe | Paddles Small Safety Boat Accessories - 1Pk

Prime

Eligible

Buy Now
attwood 11768-2 Asymmetrical 2-Piece Heavy-Duty Kayak Paddle with Comfort Grips 7-Feet

Prime

Eligible

Buy Now
SEAFLO Child 0.9lbs 50" PVC Shaft Kayak Paddle

Prime

Buy Now
Pactrade Marine Boat Kayak Raft Canoe 84" PP Double-Ended Detach Paddle Aluminum

Prime

Eligible

Buy Now
SeaSense X-TREME 1 KAYAK PADDLE BLACK 96IN

Prime

Eligible

Buy Now
S.Y. Home&Outdoor S.Y. Kayak Paddle Aluminum Alloy Oars for Boat 87.5 Inches Heavy Duty Canoe Paddle Asymmetrical Lightweight Boating Oar - Green

Prime

Eligible

Buy Now
OCEANBROAD Kayak Paddle 230CM/90.5 Inches Alloy Shaft Kayaking Boating Oar with Paddle Leash

Prime

Eligible

Buy Now
Pelican Poseidon Paddle 89 in - Aluminum Shaft with Reinforced Fiberglass Blades - Lightweight, Adjustable Kayaks Paddles - Perfect for Kayaking Boating & Kayak Fishing (Orange/Black, 2020 Model)

Prime

Eligible

Buy Now
Galapagoz Drill Paddle Water Cordless Kayak Canoe Boat Raft Light Weight Trolling Motor Fishing USA

Prime

Buy Now
Winnerwell WFN Unsinkable Two Piece Construction Kayak Paddle for Touring & Sporting Fiberglass Shaft & Nylon Blade Cloud 86.61 (in)

Prime

Eligible

Buy Now
Product prices and availability are accurate as of the date/time indicated and are subject to change. Any price and availability information displayed on [relevant Amazon Site(s), as applicable] at the time of purchase will apply to the purchase of this product.
Prices pulled from the Amazon Product Advertising API on:
The upsides and downsides of bent and straight shaft paddles 
Advantages

 

the best and performing paddle with a foothold at all edges

 

is lighter

 

is less expensive

 

you pick the position of the hands uninhibitedly, contingent upon the physical structure

 
Cons

 

To

 use it appropriately; figure out how to paddle with a decent advanced handle. 

 
Bent shaft or ergo
The bent shafts are those that change the pivot in the grasping situation of the hands. 
is simpler to use for the novice, as it requires less strategy

 

you can do a more drawn out stroke 

 

Cons

 

does not permit you to put your hands unreservedly on the shaft

 

costs more

 
is heavier

 

reduces the all-out exhibition

 
An alternate story is the blade position, comparative with the hub of the shaft. There are paddles with the marginally bent shaft between the hand and the sharp edge or an edge with an extraordinary shape. It pushes ahead of the blade position regarding the shaft hub. This component as I would like to think is substantial because it permits superior dependability of the sharp edge in the water, decreasing vibration. 
The blade shape paddle
This will regularly be the most abstract piece of picking your canoe paddle and let's face it's all right to choose a paddle dependent on what it looks like. Motivation is an essential part of deciding to invest energy in the water, and a paddle shape you love to take a gander at can truly help there. There are a couple of parts of paddle shape that may affect your choice and use.  An exceptionally long, thin sharp edge won't give a lot of intensity at all in a stream that is just a couple of inches down. 
What of canoe paddle Durability?
The more significant part of our paddles offers three durability choices: Standard, Wilderness, and Lightweight. The Lightweight alternative, consistent with its name, is situated around weight reserve funds. It has a more slender shaft (and is just based on a bent shaft) and a more slender blade, the last fortified via carbon fibre to include inflexibility and quality disregarding its slight profile. This choice isn't intended to take tough times against rocks, roots or the side of your kayak; water and air are the essential things a lightweight paddle ought to be contacting. This is an incredible choice for rowing many miles in a day, as the weight reserve funds truly make the dull movements on your shoulders and arms somewhat less exhausting, and the weight saved money on long portages is a special reward. 
The Standard choice despite everything uses lightweight cedar and aspen in its development. However, a thicker shaft and sharp edge (fortified by fibreglass as opposed to carbon fibre this time) mean you despite everything have a genuinely light paddle, yet at a lower cost than the Lightweight determination. While it isn't proposed to take misuse, the periodic thump is less liable to harm it truly. 
Summary Bent shaft or straight shaft
Finally, the hardwoods subbed into development, including a ton of solidarity at the expense of a touch of included weight. Rowing in rough waterways, in quick strengthening ebbs and flows, or steady streams frequently discover the paddle facing more diligently protests, and the hardwoods are considerably more ready to deal with this over and again without enduring significant harm. Care ought to consistently be taken with your kayak paddle, as you genuinely would prefer not to end up got without one. 
Lastly, in almost all paddles, they feature a rock guard at the tip to enhance the performance. But, this epoxy canoe paddle is strong and will save your blade from any occasional swipe or push against a rock as you move along the water. Read more about the best boat; https://www.prostrikeboats.com/
Amazon and the Amazon logo are trademarks of Amazon.com, Inc, or its affiliates.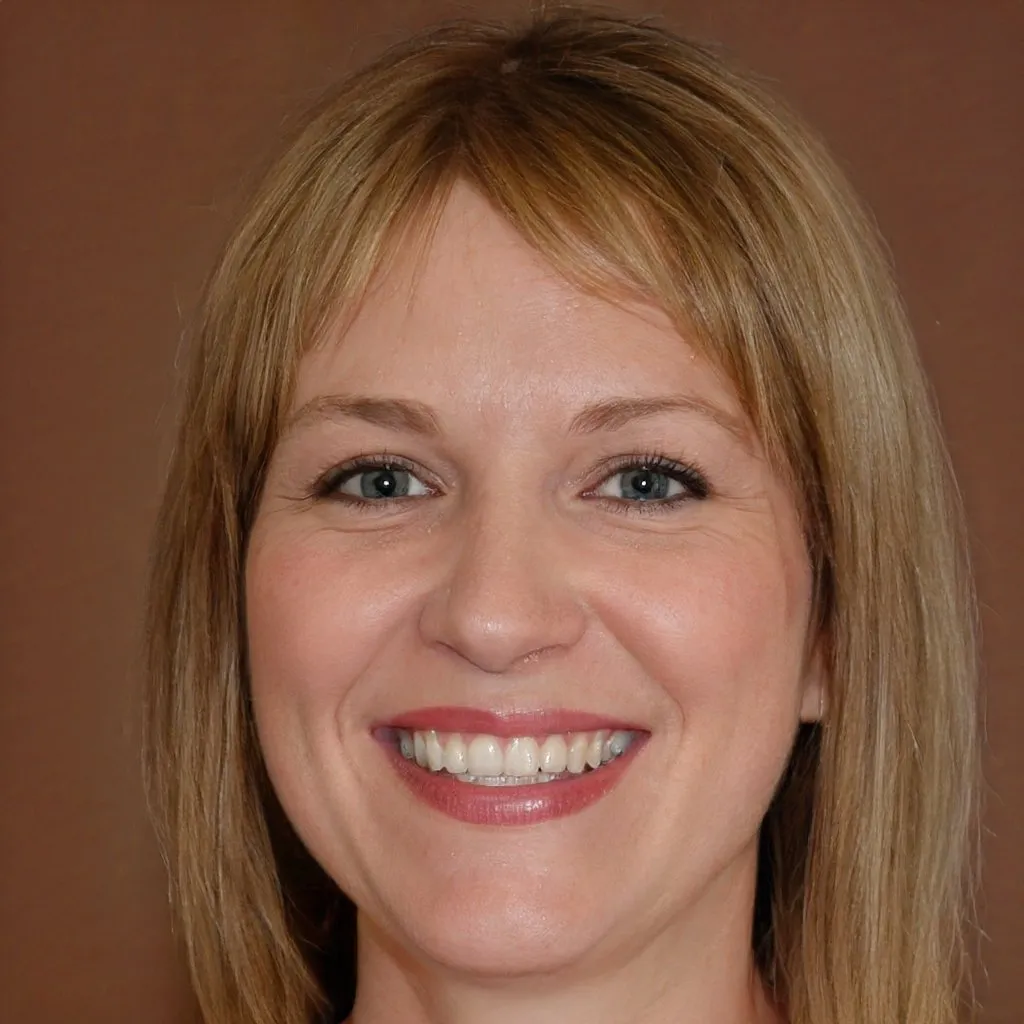 Hello,
I am Aubrey D. Rodriguez. I am 40 years old. I am working as a pond hopper boat specialist last 20 years. Feel free to ask me if you have any questions.
Amazon and the Amazon logo are trademarks of Amazon.com, Inc, or its affiliates.