As an Amazon Associate I earn from qualifying purchases.
As an Amazon Associate I earn from qualifying purchases.
What do you think when you think of inflatable boats? You imagine an inflatable fishing boat bobbing up and down on the water. If you're an angler, you probably imagine yourself sitting with your fishing line and waders. Inflatable boats are incredibly popular among anglers and water enthusiasts and can be filled with pressurized gas and air.
In a way, inflatables are similar to the bass boat as they both are constructed with two side tubes filled with gas or air. Some smaller inflatables have flexible hulls and floors so that they can be disassembled. Boats around 9-feet or 3 meters are often built with rigid aluminum sheets or plywood and make up the flooring. Depending on the size, up to five planks or sheets are used to construct the floor. All sheets or planks are joined together and are fitted between the inflatable tubes and a transom can offer more rigidity so an outboard motor can be mounted to the boat.
Inflatable boats are unique as they can be more versatile than many other vessels. They can be deflated and then disassembled. Once the boat is disassembled, they can be placed in a carry or storage bag for easy transport. When the boat is inflated, a foldable thwart – also removable – is used to keep the boat rigid. They're suitable for a variety of activities including travel, recreational, being used as a life raft, and larger boats are used for aircrafts.
Inflatable rafts are incredibly strong and manufactured with supported fabric. Materials used include PVC, polyurethane, and rubberized synthetic fabrics. However, inflatable fishing boats tend to be lightweight and made airtight so that they remain inflated while on the water. High-quality boats can be manufactured in a variety of ways and use inter-communicating values to prevent a rapid puncture. One-way values can also be used to remove or add air.
Inflatable Fishing Boat Styles
There are a variety of inflatable boat styles and can be used for many different activities on the water. Most have a transom and come with an inflatable keel. What this means is that the hull has a V-bottom shape and is supposed to help with stability and for easy use on the waves. While inflatable boats are generally lightweight, they're still pretty reliable and fairly safe too – as long as the vessel is in good condition and all safety guidelines are followed. Inflatables can be powered with an engine but since the boat is light, weight needs to be applied to the bow. This will ensure the boat doesn't tip or rise when on the plane.
Inflatable boats are popular and their popularity is increasing because of their versatility. They're widely used for recreational water activities on rivers and lakes, and larger vessels can be used on oceans. However, inflatable boats used on oceans tend to be in the form of ocean-sea rescue boats or some coastguard vessels. They can also be used for kayaking and whitewater rafting.
Inflatables can be deflated for easy storage and convenience. Once they're folded down, the boat can be transported and stored safely in another location. However, inflatable kayaks, catamarans, and dinghies can have sail rigs attached to offer a simple sailing method and disassembled. Leeboards will be used as a centerboard and the following are two styles of the inflatable boat.
RIB – The Rigid Inflatable Boat
This is an extremely popular inflatable boat. The RIB or rigid inflatable boat has a modern design and comes with a solid hull and a rigid floor. It's incredibly strong and highly reliable for most users as well. The unique hull shape makes the RIB an ideal choice for cutting through the waves with ease and style. The RIB also helps to promote more comfort during sailing trips, even in faster or rougher sea conditions. The hull's structure allows for both an inboard and outboard engine.
SIB – The Soft Inflatable Boat
Unlike the rigid inflatable boat, the soft inflatable boat (or SIB) doesn't have a solid hull; instead, it comes with a slatted floor that's often removable. This makes the boat a little more flexible as it can be deflated, disassembled, and transported easily. The boat can be placed in the back of a car and stored in a safe location. These are quite popular boats and are widely used for shallow waters.
Soft inflatable boats can support an outboard engine as some come with a rigid transom and an inflatable keel. Those boats tend to create a V-bottom shape to the hull and that also helps with stability. SIB is light so weight needs to be added to the bow during use. There are also a few different floor choices to consider with the SIB, including:
A High-Pressurized Air Floor
A Roll Up Slat Floor
A Ribbed Air Floor
A Hard Fiberglass Floor
An Aluminum Floor
A Wooden Paneled Floor
Inflatables can be crafted in a variety of sizes and shapes. For those who want to use an inflatable for fishing, they should think about if they're going out themselves or with others. If going out with others, you may want to choose a boat that can accommodate a larger number of people. This will ensure safety on the water and reduce the risk of the boat capsizing because of exceeding the weight limit or capacity.
Here are a few types of inflatable boats to consider:
A Dinghy for Single Person Use Suitable For Heavy Equipment Loads and a Motor.
An Inflatable Canoe-Type Boat Suited For One Or Two Passengers For Longer Fishing Expeditions.
 A Lightweight and Compact Kayak for Single Person Fishing Trips.
An Inflatable Pontoon Gives Additional Buoyancy For Passengers.
What Materials Are Used During the Manufacturing Phase?
PVC is the usual choice for manufacturers. Hypalon or a PVC coated fabric is selected during the design phase and applied during the manufacturing process. However, PVC is a popular choice because it's durable, strong, and very reliable, not to mention, affordable. It's widely used in the construction of boating equipment because of its durability.
Hypalon is also a popular choice but is often more robust than PVC and heavier too. This material is popular for inflatables as it helps to boost the strength of the boat, along with enhancing its performance. Generally, it's a hardwearing material and one that stands up well to harsh conditions on the sea and even the weather. Unfortunately, it does make boats heavier and that presents a problem with transportation. Also, costs are lower with PVC than Hypalon.
Do Inflatable Boats Make Good Fishing Vessels?
An inflatable boat can be an ideal option for those planning to do a spot of fishing. They're often more manageable and smaller than other vessels and easier to work with. Also, they're more affordable and can be disassembled when they're not in use. Of course, depending on the size of the boat, they work better for one or two anglers at a time. So, why do they make ideal fishing boats?
Convenient Transport On and Off The Water
Inflatable boats are small and easy to manage. They can be easier to transport from different locations and don't require trailers either. What's more, they're convenient for anglers to reach fishing hot spots and make the experience less stressful.
No Sailing Experience Necessary
While it would help to have some sailing experience, it isn't actually needed and that's fantastic. Anglers can easily wade in the shallows with an inflatable boat (as long as they have their life jackets on) and not have to worry about dealing with complicated sails. What's more, inflatable boats can have a trolling motor for convenience.
No Trailers Or Ramps Needed
Inflatable boats offer convenience as they do not require a trailer or ramp to ease them into the water. They can be carried to the water's edge and safely placed in. There's no need to stress about difficult trailers or reaching a boat ramp to embark or disembark from the boat.
Less Likely To Scare The Fish
You don't have to have a trolling motor on your inflatable. All inflatables can be paddled out to a fishing hot spot with little noise or disturbance on the surface and that's vital. It ensures the fish aren't scared away because of a loud boat engine or motor and may make fishing slightly easier.
Find The Perfect Fishing Spot
It's difficult to reach shallow fishing spots with larger boats but sometimes, it's not possible on foot either. With an inflatable boat, it's possible to reach better fishing spots. You can paddle out with the inflatable and enjoy a spot of fishing for the afternoon.
Top Inflatable Boat Safety Measures for Careful Sailing
You love fishing and are a competent angler, but despite your experience, that doesn't guarantee your safety. There are some safety devices and equipment you should always have aboard when taking an inflatable boat out on the water.
A VHF radio is an essential piece of safety equipment you need while you fish. No matter how far away you are from the shoreline, a radio is necessary so that if you get into trouble or need assistance, you can make a distress call on the VHF radio. You may be able to help from other vessels near your position or can even prevent a nasty collision between your boat and another. If you can, write down the emergency procedure and laminate it so that you have your lines with you when they're needed.
Emergency lighting is a necessity for any angler taking out an inflatable boat for the day. While you might plan to be back onshore before the dark sets in, you never know what can go wrong. It's essential to have appropriate lighting for any eventuality, this includes navigational and floodlights. If you can, have a searchlight with you and preferably, it needs to be a strong one so that if you're out at night or someone falls overboard, you can hopefully locate them quickly.
Remember, the conditions can change rapidly and that could result in someone going overboard. If it's dark, you can use the searchlights to locate them or guide them back to your boat. Ideally, the searchlight needs to be maneuverable so that it can be swept over the water with relative freedom and ease. Of course, some lights can weight a lot, depending on the manufacturing process; you'll need to select a light suitable for your vessel. However, additional batteries are required, just in case the batteries are needed.
No-one should step onto a boat unless they are wearing a lifejacket. Lifejackets and preservers are essential safety equipment for those heading out to sea. Potentially, they're the only things that could prevent you from drowning and it doesn't matter if you can swim or are a strong swimmer. Sea conditions change in the blink of an eye and you can be overcome so very easily. You may also want to carry buoyancy aids and throw lines so that if someone falls overboard, they can be thrown to them.
Remember, lots of anglers (and not just newcomers,) go out onto the water not wearing a lifejacket; but, what would happen if an accident happened and you went overboard unconscious? It's likely you'd drown, especially if you went out alone. Even if you weren't alone, it may be impossible to reach you. However, if you were wearing a lifejacket, there would be a greater chance of finding you alive because the lifejacket is buoyant and may keep your head above the surface long enough for rescuers to find you.
Here's a little more about inflatable lifejackets:
Their design aims to keeping people afloat on the water's surface – face up – to prevent them from drowning and allowing them to breathe easily.
There are three main types of lifejackets – manual inflatable, automatic inflatable and high-density foam. Unfortunately, foam lifejackets don't always ensure the wearer will land face up in the water if unconscious.
 Automatic inflatable or high-density foam lifejackets are necessary with a RIB since it often has a greater speed than other inflatable boats.
Lifejacket mechanisms vary, including the hammer hydrostatic mechanism. This mechanism ensures the lifejacket begins to inflate when it's fully submerged. Of course, others can be manually inflated for those who feel out of their depths or are worried about being unable to get back to shore unaided. Other mechanisms include dissolving a pill in water and it inflates.
Typically, lifejackets come with a waterproof light or a whistle so that rescuers to locate them slightly easier. Even if your lifejacket doesn't have these, you could buy an extra one and keep with you. However, this remains a personal choice.
Lifejackets help users stay safe when using inflatable fishing boats and are recommended for all sailing and boat use.
Usually, flares are a last resort for most on a boat; however, they may just save lives. Let's say your boat is sinking and haven't been able to put out a distress call; however, you're fairly close to shore or there are other boats in the distance. You could set off a flare to attract their attention. Common sense dictate most would see if you need any help.
Emergency flares vary slightly, including handheld, smoke, or rocket propelled; but flare packs can be purchased and usually include two of each flare. All flares must be kept dry at all times. They should be stored in a waterproof case and all safety guidelines followed. If you wanted extra emergency flares, you could look to luminous dye markers. These markers can be seen by flying aircraft overhead and they work by changing the water a different color. It's somewhat easier to spot but this will depend on the dyes chosen.
Navigation is an essential part of safety. While you should always plot or plan a course – and know which fishing haunts you're likely to visit – it's easy to get lost, especially on open bodies of water. While rigid inflatable boats often have GPS onboard, it's not a guarantee. Some boats may not have this feature and even if they do, they can function improperly if something were to go wrong. To prevent further issues, have an analog compass with you at all times. And don't forget to store the compass away from magnets as they can cause problems with accurate readings.
There are also many other safety equipment to have onboard with you, including extra fuel tanks and prop guards, and much more. Always have the basic safety equipment with you and use them should you need to. They may just prevent a simple accident from turning into a tragedy.
Final Thoughts on Inflatable Fishing Boats
Inflatable boats are quite unique and for most, it's the first proper vessel they use on the water. These are popular with many anglers and can be used recreationally and for leisure water activities. Inflatables are sometimes able to reach places bigger boats can't and offer more convenience than many others.
SIB and RIB are both excellent boating options to consider and can do so much for anglers everywhere. It's essential to go online and look at the type of fishing boats available so that you can find the best. You'll build on your inflatable boat fishing experience and the right boat will make all the difference in the world.
Amazon and the Amazon logo are trademarks of Amazon.com, Inc, or its affiliates.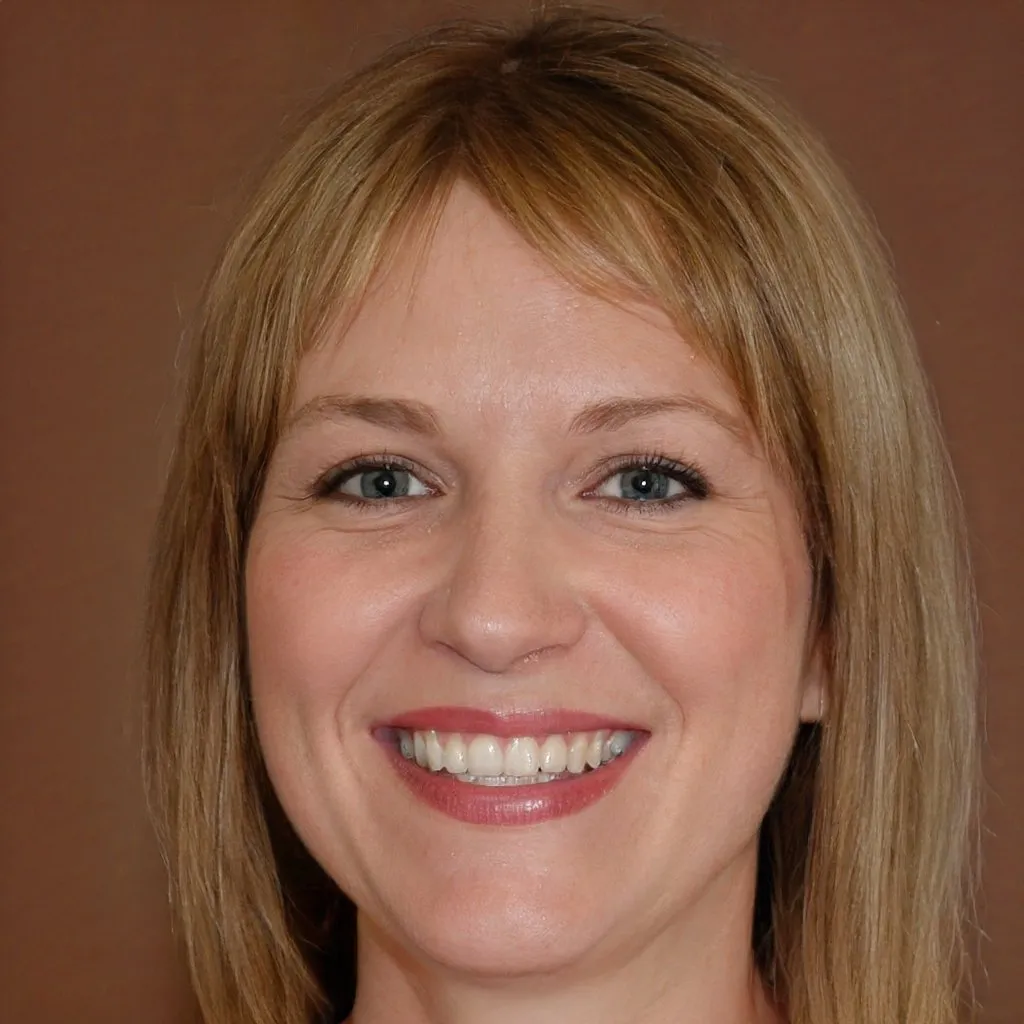 Hello,
I am Aubrey D. Rodriguez. I am 40 years old. I am working as a pond hopper boat specialist last 20 years. Feel free to ask me if you have any questions.
Amazon and the Amazon logo are trademarks of Amazon.com, Inc, or its affiliates.