As an Amazon Associate I earn from qualifying purchases.
As an Amazon Associate I earn from qualifying purchases.
Skeeter bass boats have been around 70 years in the industry. They have left an impact on every customer they have. It won't be a shocker if Skeeter leads on having the best bass boats ever. In all the strengths Skeeter bass boats showed us, what would be their weakness?
What are the Weaknesses of Skeeter Bass Boats?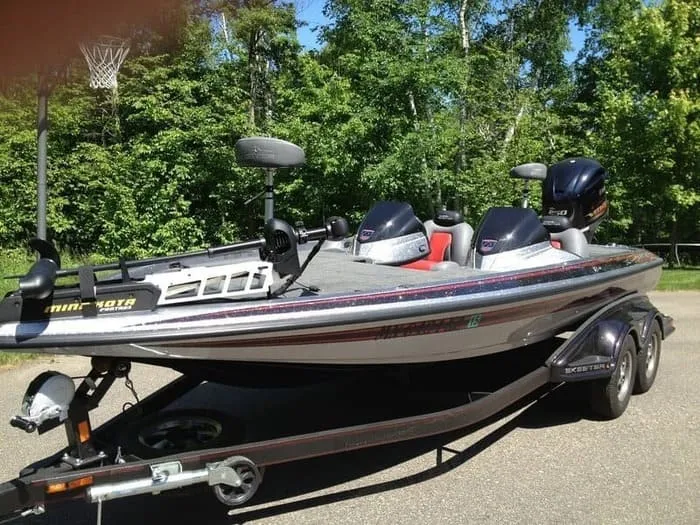 Like many other bass boats, Skeeters also has five weaknesses.
1. Trailer Problems
Many anglers had expressed their concern for a better design of the swing-away tongue. Most of the complaint is that it hinders their sailing instead of helping.
If you check on the Skeeter bass boat forum, you'll see that most of the complaints are about the trailer.
2. Small Compartments
There has been dissatisfaction going on with the compartments. The claim was that the front compartment is too small that it cannot fit the necessary things. It is claimed that this factor also hinders their experience. It hinders the experience of the utmost performance of their Skeeter bass boats.
3. Cracking Sound
Whenever you have a new buy, all you want is to test its capabilities. Some anglers said that after purchasing Skeeter bass boats. Why? Because they happen to hear a cracking sound in their purchased bass boats.
4. Leakage In Compartments
Since there has been a complaint about the compartment being too small. Another complaint was that there had been a leakage in the compartment under the seats. This leakage happens especially when the rain pours. 
Some anglers even suggested not using the compartment that leaks. Except if the things you're going to store are waterproof or won't be damaged due to the leakage. Another suggestion was to place trivial things like important covers, ropes, etc. There were also claims that the glove box is also leaking.
5. Cushions
It's such a nuisance when you buy a bass boat with issues you're unprepared for. If it's about the cushion, most have the same experiences. Many anglers expressed their desire for extra cushioning. Not only for their comfort but to try and make the journey a much more relaxing fishing experience.
Also, the back seats do not seem to have a water drainage system to this complaint. When water accumulates behind the back seats, it causes more damage. Imagine wetting the seating cushion and having a headache cleaning.
And since we can do something about the cushion, let's see what cushions are available on Amazon.
1. Classic Accessories Montlake Water-Resistant Seat Cushion
This water-resistant seating cushion is 48″ x18″ x3″ in size. It is a double-stitched construction in order to last longer.
2. Igloo 72 Qt Marine Seat Cushion
Igloo 72 is explicitly designed to withstand harsh conditions and usage. It is also water-resistant and has velcro straps in order to secure the seating cushion in its place.
3. Seachoice Emergency Marine Foam Floatation Cushion
This marine foam cushion has two purposes. One is to be a seating cushion, and the second to be a floater in case something happens.
Conclusion
These weaknesses don't define the quality and durability of the Skeeter bass boats. This also helps the company better its production. It also benefits both the Skeeter and the anglers.
Additional Contents:
Amazon and the Amazon logo are trademarks of Amazon.com, Inc, or its affiliates.
Amazon and the Amazon logo are trademarks of Amazon.com, Inc, or its affiliates.